Book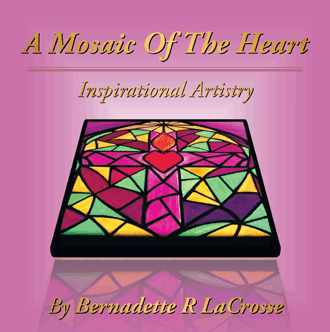 A Mosaic Of The Heart:
      Inspirational Artistry

by Bernadette R LaCrosse
Description
Immerse into an astounding and heartwarming collection of 'Inspirational Artistry' in this anthology of art and poetry enhanced with selected bible passages.  You will find words of encouragement and original artwork to touch your heart and lift your spirit through a captivating visual and spirit-filled experience.  Apply it to soothe your heartaches and mend the heartbreaks, heart to heart, in God's Love!  Messages of hope and healing, - simple, yet significant! 
---